---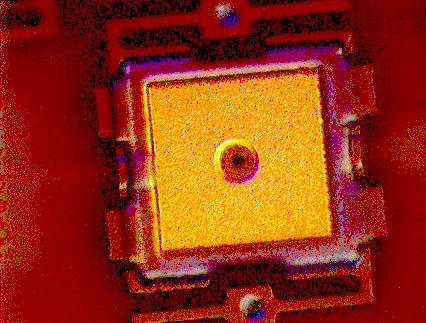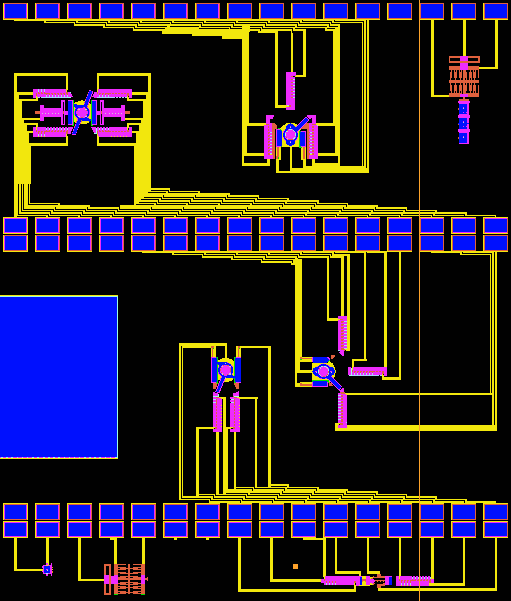 ---
The ability to create microelectro-mechanical systems, dubbed MEMS, on the same surface and with the same fabrication process as integrated circuits will give future chip makers an explosion of options in their designs. MEMS, by itself, enables designers to create motors, sensors, and actuators on the micron scale. Nevertheless, the real benefits of this technology will be realized as a result of manufacturability. Because MEMS designs can be implemented in the same thin-film and doped silicon that make up IC's, designers can easily integrate this technology into VLSI and ULSI, creating designs for a broader range of applications without a major increase in technology cost.

We are investigating MEMS design for applications in high bandwidth optical routing, optical scanners and laser radar, and high speed digital switching and RF electrical signal routing.




---

Current Students Working on these projects:
---
Overview of Research Chips
Use the clickable maps of our chips to see some device designs and layouts.
---
3-D Visualization Demo!
For those with browsers configured to view VRML files (Virtual Reality Modeling Language),
---
Related Information
---
Click here to return to the ERL Homepage.
---
David Winick
Last Modified On: Mar 17 18:27:09 EDT 2001 Last Modified By: Ravi Raina