ERL MEMS Electrical Interconnect Elements
---
Levered Switches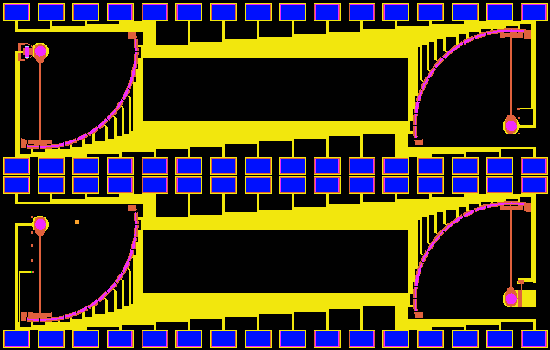 The levered mechanical switches create a mechanical connection via a 500um electrostatically actuated lever arm, intended to reduce actuation voltage. On the chip are 4 different configurations, for testing 3 different polysilicon spring structures and 2 methods of electrical contact.
---
Rotating Switches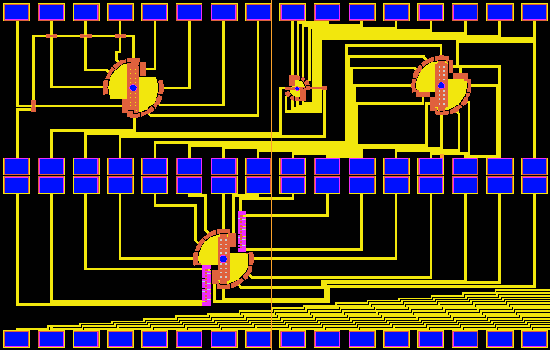 The rotating switches are single- and two-way switches based on the micro-motor design. A contact arm in each is actuated either electro- statically or electromagnetically.
---
Scraping Switches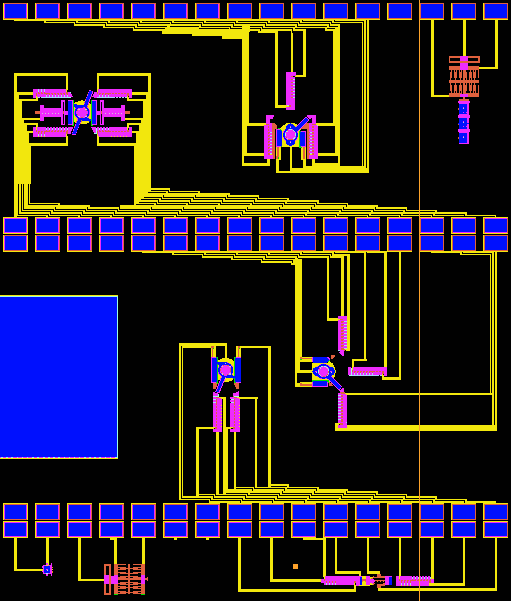 Scraping switches provide a less resistive mechanical metal-metal connection. A scraping motion is made when moving the switches in and out of contact in order to remove oxides that may have built up. All of these on-of switches can be actuated electrostatically or electromagnetically, by application of voltage or current to the appropriately connected pads.
---
Latching Switches


These electrical switches were designed for crossbar network applications. Latching, actuated by electrostatic deformation, occurs when the individual elements are strobed.
---
Click here to return to the ERL Homepage.
---
David Winick, Emmanuel Maitre, Mouna Nakkar, and Paul Franzon